The story behind the wooden icons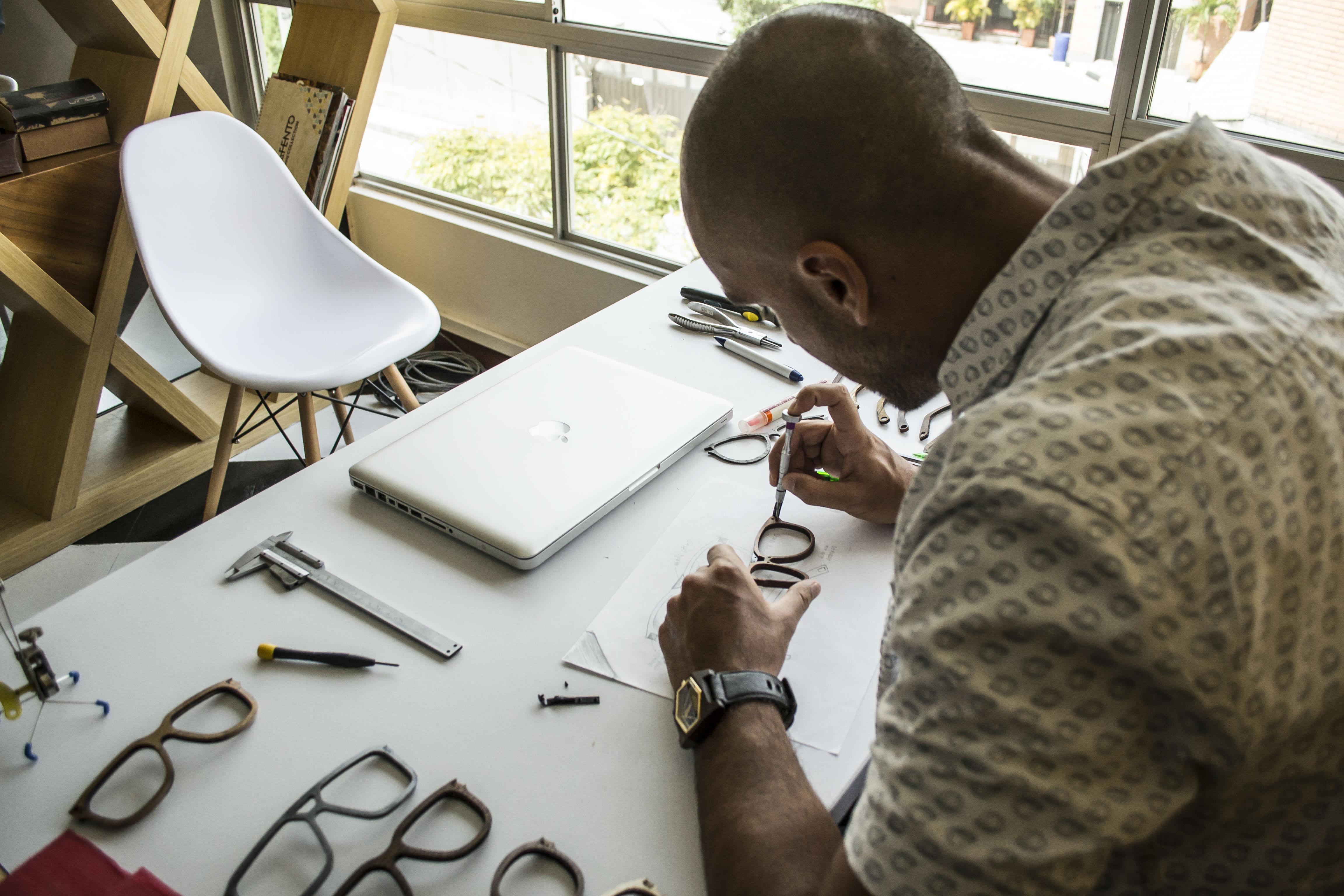 As every great accomplishment in history, it all started with a question. What if we could see things differently? What if we could create an environmental change in the fashion industry? What if we could create accessories with a natural and sustainable origin?

In early 2012 through the experimentation of our creative executive and founder Camilo Vasco, the brand created the process that would transform raw natural materials into premium quality sustainable handmade eyewear.
As years passed by, wood became our expertise. We designed and improved our processes to create the best sustainble wooden sunglasses. Today, every of eyewear piece can take up to 65 hours to be made. A premium product with the beauty of nature.

The process starts by carefully choosing the most beautiful wood sheets from reforested forests, always making sure of treir sustainable origin. Then, up to 12 sheets of wood are piled in the same way skateboards are built, by intertwining wood fibers. The result is an incredibly light and durable piece of wood which is then cut and molded into frames and arms.
The pieces go through a meticulous sanding process and quality check to ensure the strength, beauty and functionality of every pair of sunglasses. Lastly, the frame, arms, nosepad, stainless steel hinges and lenses are integrated in the assembling line by an expert.
Wooden sunglasses represent way more than style or sun protection, they are a statement piece, a reminder to keep tracing new ways of doing things beyond the obvious, to keep asking ourselves what if…?
A piece to look beyond.
---