And Fento was born...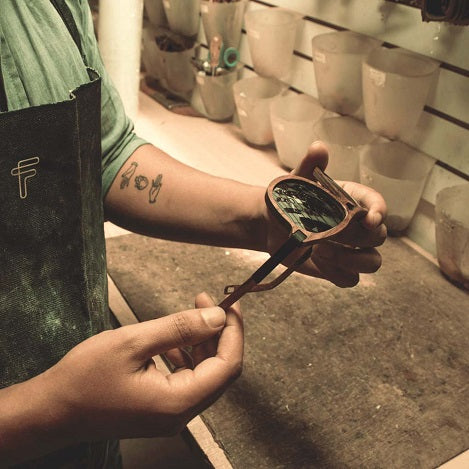 Fento® was founded in early 2012 through the experimentation of its creative executive and founder Camilo Vasco to find the process soul that would transform the raw material that nature gives us into a beautiful and unique handmade artesanal piece. At that moment Fento is also founded with other souls: its co-founders Felipe Lopez, Mateo Isaza, Daniel Schemel and Juan Felipe Barreneche who transformed a piece into into a product and that experimentation in a company through their knowledge, their entrepreneurial spirit and environmental awareness. 
Fento® Eyewear line is unique handmade frames and glasses from high quality exotic wood and reforested areas around the world and the most beautiful natural rocks that generate us clean processes and natural product finishes. Combined with stainless steel hardware and premium lenses makes each frame glasses to have an exclusive design.

Our designs are inspired by authentic users, lover of the beauty of nature and its changing colors, smells and textures. Each line of our frames has a personality that is reflected into the person who chooses it, from the classic to daring, from serenity to the effusiveness; looking for our customers to feel comfortable in their eyes so that they reflect their true character.
---